So, yes, I do realize that I've had proof for some time now, obviously. But to further compound the point:
Corn, tassles and silks, this is my most mature, and with any luck, in a few weeks, we'll be enjoying sweet corn from my very own garden!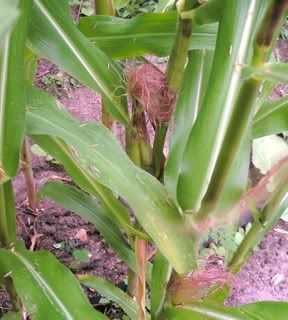 The tomatoes are getting bigger by the day. Both the fruits and the plants. The early girls are now taller than me, and the celebrities aren't far behind. Next year I'm hoping to get my hands on some heritage seeds, so that we might enjoy a bigger variety. And revisit my youth when that was all my grandmother grew.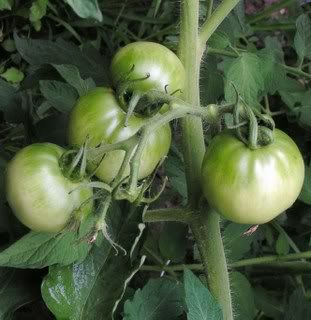 And the cayenne's, who've been hanging around for over a month are finally getting red! I'm so excited about these!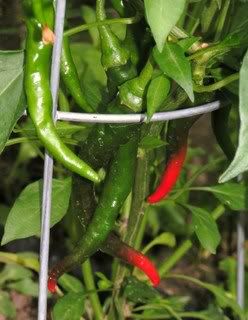 And the habenero's are such small plants, but when you lift them, surprise!! LOADED!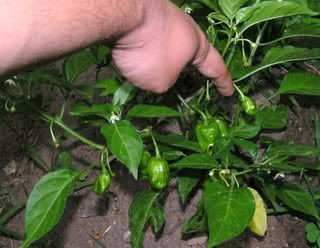 A squash that will be cut tomorrow morning, I have about four others who will be following suit in the next three to four days as well. I did cut a zucchini as well, and so far out of two plants, thats been the only one. I'm surprised about this, as I thought they would be driving me nuts by now. Though Jim told me a few have been popping up on the breakroom table, and last night another brought in zucchini muffins. So he's getting his fix of nothing else.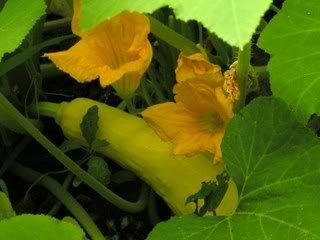 And one of about six cucumbers. I'm awaiting patiently so that I'll get to make my fabulous cucumber salad.
And with any luck, I'll be able to make some pickles as well. I know the tomatoes are going to drive me nuts, last count four days ago, there were over 60. And several have fruited since then. But I'm dirty and happy!